I am a Human-Computer Interaction researcher and an assistant professor in the
Department of Math and CS
at
Saint Mary's University
.
My
research
focuses on the design, implementation and evaluation of
digital tools that support creative tasks
. My most recent project investigates and proposes a new concept of multimedia authoring environment that incorporates the Interactive Task-Viewer.
The areas of my research interests include Human-Computer Interaction (HCI), Child-Computer Interaction (CCI), Digital Creative Tools, and Multimodal Interaction Technologies.
I received my PhD in
Computer Science
from
Dalhousie University
and my MSc in
Math and CS
from
Saint Mary's University
.
---
Research
| | |
| --- | --- |
| | Sport Video Analysis Tools |
Akiyama, Y., Garcia, R., and Hynes, T. Video Scene Extraction Tool for Soccer Goalkeeper Performance Data Analysis. ACM IUI 2019 Workshop UISTDA2019 User Interfaces for Spatial and Temporal Data Analysis (Los Angeles, CA March 2019)
---
| | |
| --- | --- |
| | Learning Analytics and Framework for Interdisciplinary Education |
Woodill, S. and Akiyama, Y. User-Centered Design Approaches for Developing Core Interdisciplinary Studies Course. Paper accepted for the 2018 AIS Conference, "'Inter/diversities': Intersecting Race, Gender, Class, Abilities, Theories, and Disciplines (Detroit, MI, October 2018)
Woodill, G., and Akiyama, Y. From Objectives to Outcomes: Using attribution modeling technology to connect training activities with business results. Paper presented at I4PL 2017–Institute for Performance and Learning Conference (Toronto, Canada, November 2017)
---
| | |
| --- | --- |
| | Supply Chain Process Management and Visualization |
Akiyama, Y., D. Penny, A. Kotiya, and P. Lingras. Backpropagation of fuzzy alerts in a supply chain. Work presented at the 60th Annual CORS (Canadian Operational Research Society) Conference (Halifax, Canada, June 2018)
---
| | |
| --- | --- |
| | Gamification of E-Commerce Software UI |
---
Multi-view Multimedia Authoring Environment: a new environment for supporting multimedia authoring tasks




MVMA incorporates the Interactive Task-Viewer (ITV), which adds contextual information about the authoring task at hand and supports users perform complex multimedia authoring tasks.
Akiyama, Y. Supporting Novice Multimedia Authoring with an Interactive Task-Viewer. PhD thesis, Dalhousie University, Halifax, NS, Canada, 2015.
Akiyama, Y., Oore, S., and Watters, C. Framework for constructing task-space to support novice multimedia authoring. Multimedia Tools and Applications 74, 15 (July 2015), 6111–6147.
Akiyama, Y., and Oore, S., Designing Tools to Support Multimedia Authoring By Incorporating Problem-Solving Strategies. Journal of Multimedia Theory and Application 2(1), 2014, pp. 11-19.
Akiyama, Y., and Oore, S. Supporting Problem-Solving Approaches in Multimedia Authoring Task. In Proceeding of the 2013 International Conference on Multimedia and Human-Computer Interaction, MHCI'13. (Toronto, Canada, 2013), pp. 60.1-60.8.
---
PlaceAndPlay: Music Creation Tool for Young Chilidren




PlaceAndPlay features an intuitive music clip activation method and multimodal interaction techniques to allow young children (3-6) to interact with digital music.
Akiyama, Y., and Oore, S. PlaceAndPlay: A Digital Tool for Children to Create and Record Music. In CHI '08: Proceeding of the twenty-sixth annual SIGCHI conference on Human factors in computing systems (Florence, Italy, 2008), ACM, pp. 735-738.
Akiyama, Y., and Oore, S. A multimodal Input Device for Music Authoring for Children. In Advances in Multimedia Modeling, 14th International Multimedia Modeling Conference, MMM 2008 (Kyoto, Japan, January 2008), pp. 165-174.
---
Learning to Synthesize Arm-Motion to Music by Example




An ANN is trained on example data sets of hand animation and music. The trained network is then used to create new animation that matches a new set of music.
Oore, S., and Akiyama, Y. Learning to Synthesize Arm Motion to Music by Example. In The 14-th International Conference in Central Europe on Computer Graphics, Visualization and Computer Vision 2006 (WSCG 06) (Plzen-Bory, Czech Republic, January-February 2006), pp. 201-208.
Akiyama, Y. Learning Hand-Motion to Music by Example. Master's thesis, Saint Mary's University, Halifax, NS, Canada, October 2005.
---
Controlling High DOF Character from Reduced Dimensional Space




A dimensional reduction algorithm is first applied on the high DOF motion capture data. The user drags on the 2D plot space to create a sequence of postures that are created in realtime by inverting the transformation matrix of the dimensional reduction.
---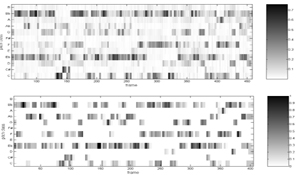 Audio Harmony Estimation using HHM trained on MIDI data
---
Teaching
CSCI 1226 Introduction to Computing Science (Instructor)
CSCI 1227 Computer Programming and Problem Solving (Instructor)
CSCI 2356 Mobile App Development (Instructor)
MCDA 5530/ CSCI 3475 Human Computer Interaction (Instructor)
MCDA 5550 Web, Mobile, and Cloud Application Development (Instructor)
: : : : : : : : : : : :
MCDA 5580 Data Mining (Senior tutor)
CSCI 2328 Assembly Level Machine Organization and Language (Teaching Assistant)
CSCI 3421 Data Communications and Networking (Teaching Assistant)
---
Music
I studied jazz theory and performance (Saxophone) with
Jim Brenan
and received Music Diploma from Keyano College, AB. I performed in several theatre shows (on saxophones, clarinets, and guitars) and played regularly at local clubs and bars.
Though I have followed another career path, I continue to provide music for private parties and at bars/restaurants around the town (in duos and small groups, e.g.:
this reggae/ska band
)
I also provide music lessons (theory and performance) for students of all ages at all levels.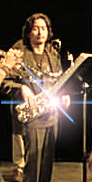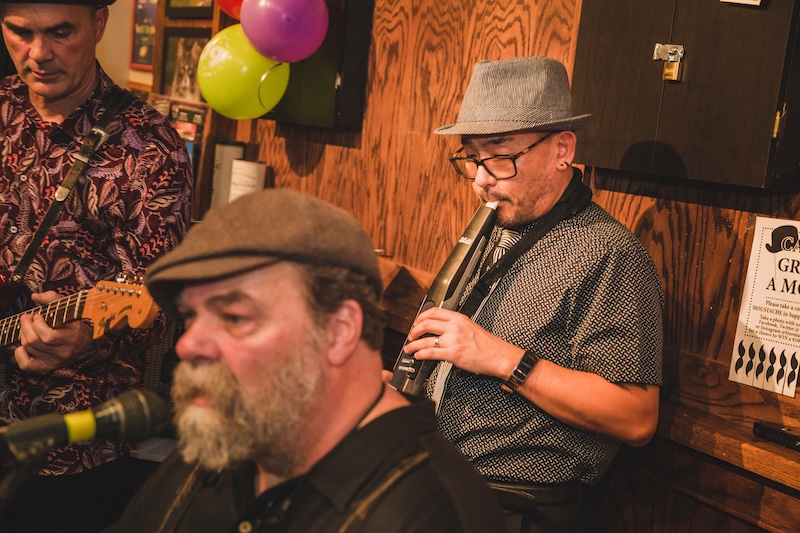 ---
Contact
Dr. Yasushi Akiyama
Yasushi.Akiyama@smu.ca
Department of Mathematics & Computing Science
Saint Mary's University
923 Robie Street Halifax NS
Office: MN132